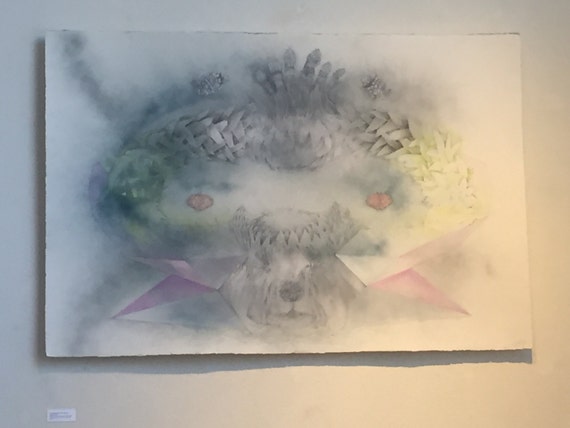 Large Painting titled "Life in the Center of the Universe"
I started making it when I first moved to Santa Cruz.
Californians acted like I just moved from a barn in Kansas and that California was the center of the universe.
The drawing depicts the Big Bang explosion with palm trees and other local plants and shells radiating out from the center.
60"x40"

Made in Santa Cruz and exhibited at local design studio, Stripe.